Are you ready to break an unwanted habit or bad behavior?
Habits can be painful and embarrassing, hypnosis can help!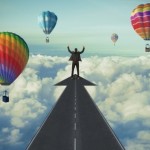 Learn to control your habits at the unconscious level.  You can do it!
Common Unwanted Habits:
♦   Nail Biting
♦   Nail Picking
♦   Hair Pulling
♦   Skin Picking
♦   Eyebrow Pulling
♦   Throat Clearing
♦   Restlessness 
       ♦   Too Much Alcohol 
Hypnosis is a process to help you take back control of those parts in your life that seems out of control. Hypnosis and hypnotism is a great way to feel better and eliminate those unwanted habits and unwanted behaviors.
In just a few sessions, you can take control and in the driver's seat of your life.
If you want to stop the bad habit, willing to follow simple instructions, you can successfully be hypnotized.  It's easy.
Call 516-933-3669 for a free strategy session to see how hypnosis can help you.
♥ Using hypnosis was very helpful in overcoming habits and anxiety. I came for nail picking and left with long nails and a whole new persona, feeling relaxed, in control and confident. Thank You. Julia C. *

♥ A note from Rachel B. ~ I came to Donna for nail biting issues, which have been a habit since I was young.  I have never been able t0 stop biting on my own and hypnosis helped me to have healthy looking nails.   I did not see myself as a spiritual person, but realizing that I was in a sense allowed me to open up and heal myself from the inside out!  Amazing.*

*Disclaimer: Results May Vary. Hypnosis results will vary from person to person. No individual result should be seen as typical.