Think Life-Style Changes, Not Diet!
Did you know a high percentage of weight issues are due to emotional eating?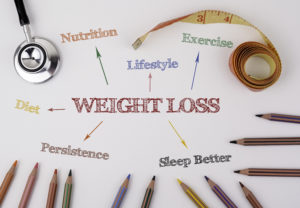 Weight Loss Hypnosis is the perfect complement to any weight loss plan. Yes, you must have a plan of action to get results. That is a plan of action that feeds your body as well as nourishes you mentally, emotionally and spiritually.
Donna Bloom is a Board Certified Hypnotist, who helps clients with weight issues. She practices motivational hypnosis, a natural method which identifies the root causes of emotional eating. She guides clients toward personal discovery, empowering clients to change eating habits, embrace a healthier lifestyle and ultimately lose weight.
Healthy habits lead to weight loss BUT knowing it doesn't make it easy to do. Motivational hypnosis provides a way to naturally choose healthier foods, feel better and lose that extra unhealthy weight. Not only do clients create healthy habits, but they enjoy doing it. Remove the struggle and feel the freedom of weight loss and fat loss.  Learn to lose weight naturally by becoming aware of the emotions and triggers for food.
Wise Mind Hypnosis fully supports all dietary preferences, nutritional plans and other therapies. 
---
Hypnosis for Weight Loss at Wise Mind Hypnosis from Donna Bloom on Vimeo.
---
Weight Loss Does Not Have To Be A Struggle
End emotional eating by learning what you are really craving. Ask this simple question, "what am I truly craving?"  The answer may be a surprise.  The key is to make the mental, emotional and physical decision to release weight.    We can help you get into "the zone" on a weight loss journey.   It is a journey of self-discovery.

Sensible Weight Loss Strategies

Portion Control Made Easy

End Emotional Eating Forever

Reduce Your Cravings for Sugar, Sweets or Carbs

Empower Yourself with Healthy Choices
THE REPROGRAM YOUR WEIGHT LOSS SYSTEM PHILOSOPHY
This is not a diet!!! It's a MIND and BODY approach.

Designed to achieve lasting weight loss without the struggle.

Designed to decrease resistance by eliminating negative emotions and beliefs.

Increase Peace and Joy by engaging a body-mind-spirit connection.

Facilitate Self-Healing by increasing energy, improving quality of sleep, decreasing the desire for unhealthy foods and creating a sense of being in control.

The RYW system is flexible as each person is unique and has different preferences and lifestyles.

You will learn to eat only when you are hungry and how to generate good feelings in your body.
GOLDEN KEYS TO SUCCESSFUL WEIGHT LOSS
Positive Attitude Contributes to about 50% of weight loss success

Pick a plan that fits your lifestyle.


Eat only when hungry.  Stop eating when you are no longer hungry.

Enjoy every mouthful.

Eat without distractions.

Prepare to plan, have nutritious foods on hand.
* Hypnosis has been a game-changer for me. I came in for help with weight loss and getting rid of old hidden patterns and beliefs. Donna has effortlessly helped me to change patterns and start to lose weight. I have also noticed positive changes in many other areas of my life as well. I will definitely be continuing this work. Donna – thank you so much for your kindness, presence and patience. You are an angel.    Christie T.

* Let me start by saying "Donna you are AMAZING!!! Thank you". I have completed 3 sessions so far, for weight loss and have lost 12 lbs. YAY!  I feel very much in control of what I eat. I am motivated and have noticed a positive change as well. You really made me feel at ease and very comfortable. Thank you!  Rose C.
---
Here is a Chocolate Meditation for you to listen and enjoy! It is a 5-Minute, Mindfulness Meditation to Help You Eat Less and Enjoy it More.  Get a small piece of solid chocolate, then press play.
---
~Wise Mind Hypnosis services clients on Long Island with Weigh Loss Hypnotherapy services.
*Disclaimer: Results May Vary. Weight loss results will vary from person to person. No individual result should be seen as typical. Hypnosis does not do the work for you! It assists clients to be more successful by reinforcing healthy habits.