Hypnosis for Teenagers to Boost Confidence
Hypnosis Helps Teens To Shine Bright!
Empower your teenager with mindset skills to last a lifetime!
Hypnosis for teenage anxiety helps in a multitude of ways. It helps to quiet the thinking mind and taps into the subconscious mind for wisdom and insight. Hypnosis a natural state of being and allows the person to reprogram themselves for success and happiness.
Hypnosis is a resource state in which to make positive change! Donna helps teens to be the change they want, regardless of outside circumstances.
Be Amazed at What Hypnosis for Teens Can Achieve!
Teens Worry About So Much...
BUT, Worry Never Fixes Problems!
How Hypnosis for Teenagers
Helps...
Hypnosis Combined with Mind Coaching is Gentle and Super Transformational
Hypnosis for Teenagers is Safe and Effective!
Let's face it – it's a tough time to be a teenager!
Hello, I am Donna Bloom, a Board Certified Hypnotist at Wise Mind Hypnosis, conveniently located on Long Island, NY.
I help my teenage clients by actively listening and giving them tools to shine.  I have a gentle, customized protocol for the teens. They learn to identify limiting beliefs, unwanted emotions and then taught mindfulness  practices for preferred states of being such as positivity and confidence.
   Your child deserves to live a happy life! Hypnosis can help your child to feel relief from anxiousness, worry, peer pressure, lack of focus, racing thoughts, etc.
   I have a solutions oriented approach and work on creating optimal states of being and achieving desired outcomes. Hypnosis is a resource state to improve feelings and change unwanted behaviors. 
   I hold a safe space for teens to express, share and understand their feelings, so they can be the best version of themselves.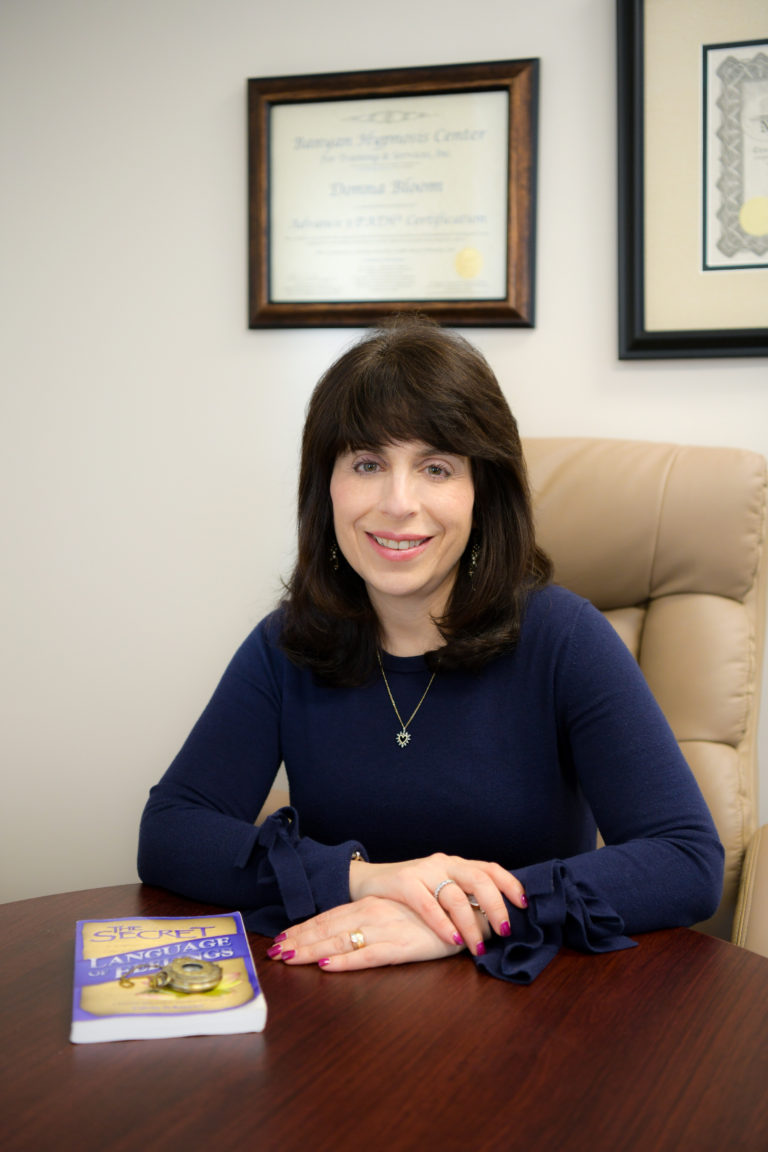 Yes! I am Curious about Hypnosis for My Child
How Will Hypnosis Help My Teenager?
Hypnosis is a natural state of mind and utilizes the child's best resources – their imagination and natural intelligence. Teenagers and kids love hypnosis because it helps them to feel calm, relaxed and in control. It's all about self-empowerment.
Private sessions are individually customized and fun. A variety of techniques along with hypnosis are used to facilitate change. Hypnosis combined with mindset coaching can make a big difference for your child.  
The Focus is on the Solution, Not the Problem
Everyday hypnosis for children helps kids, teenagers and young adults to feel better about themselves.   Hypnotism effectively relieves anxiousness, worry, social discomfort, and stress.  Children and teens tend to worry about school performance, sports performance, making friends, their social status, fitting in with their friends, social media or even the pressure to succeed. Your child will be taught how to use positive suggestions for change.
Does your child or teenager struggle with...
Yes! I am Curious about Hypnosis for My Child
Testimonials from Teenage Clients
I came to Donna to help get rid of my anxiety. A lot of things in my life seemed very overwhelming and hard to manage, plus I was very nervous about social situations. Through Donna's hypnosis program, I am able to cope with all of the things that once weighed me down and seemed unmanageable. Thanks to Donna, I am the best version of myself!
I came to Donna for nail-biting issues, which have been a habit since I was young.  I have never been able to stop biting on my own and hypnosis helped me to have healthy looking nails.   I did not see myself as a spiritual person, but realizing that I was in a sense allowed me to open up and heal myself from the inside out!  Amazing.
Using hypnosis was very helpful in overcoming habits and anxiety. I came for nail picking and left with long nails and a whole new persona, feeling relaxed, in control and confident. Thank you.
I brought my child to Donna for unwanted behaviors and to our delight and surprise, my child's grades improved and school became easier. 
*Disclaimer: Results May Vary. Hypnosis results will vary from person to person. No individual result should be seen as typical.